We Support the Arts!
Napa Valley's source for all the art supplies you'll need including oil, acrylic and watercolor paints, instructional art books, portfolios and easels and much more. We offer all the most popular brands including Liquitex, Golden, Grumbacher, Montana, Prismacolor and Winsor & Newton. We're located in the heart of the Valley off Highway 29. If you're unable to visit us, call now to order and receive zero shipping fees even on discounted items! We'll also locate that supply you can't find anywhere else, and we'll place an order at your convenience. Can't figure out what to get that special artist in your life? We offer gift certificates for any amount.
We order supplies 3-5 times a week; piggy back on to our orders. You will pay no shipping charges and will receive any promotions that are offered at that time.
EVENTS 2013

Bristle Magic!
Sunday April 21st
1:00pm - 3:00pm
FREE DEMO


Bring a dirty brush or two and see how Bristle Magic can clean, restore and revitalize brushes the S A F E, N A T U R A L and G R E E N way!
Bristle Magic can extend the life of your expensice paint brushes! Being one of the best Paint Brush Cleaners on the Marker, it will work with most paints. Bristle Magic reconditions the bristles on your favorite paint brush, making them last longer with excellent performance also helps keep down the price of expenses.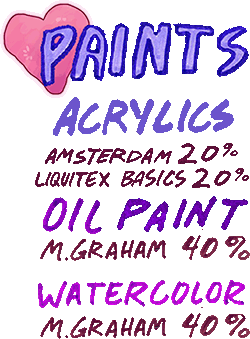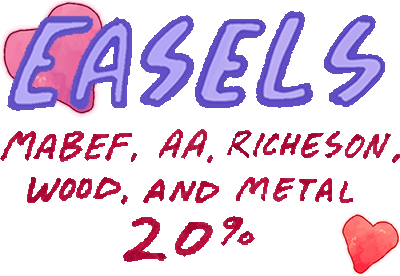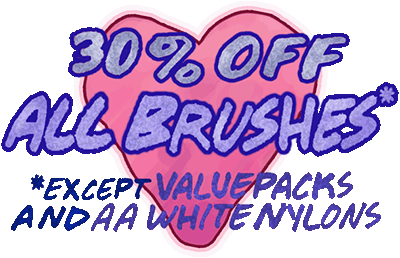 FRAMES
by Gemline Frame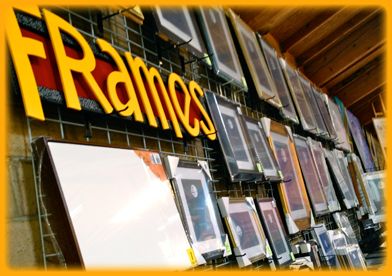 A complex variety of Sizes and Style for everyone's needs!


SPRAY PAINT by Montana Gold $10.50
30% OFF $7.35